Hubbard, Ohio– June 8, 2020 –Capri S. Cafaro, former Minority Leader of the Ohio Senate, cable news political commentator and host of Heritage Radio Network's forthcoming show Eat Your Heartland Out, has announced her debut cookbook United We Eat. Scheduled for release on July 4, 2020, the 128-page book shares recipes representing all 50 states with submissions by political leaders from both sides of the aisle, including former 2020 Democrat Presidential candidates Mayor Pete Buttigieg (D-IN) and Sen. Amy Klobuchar (D-MN), former Gov. and current Fox News Contributor Mike Huckabee (R-AK) and current MSNBC commentator, former Republican National Committee Chair Michael Steele (R-MD).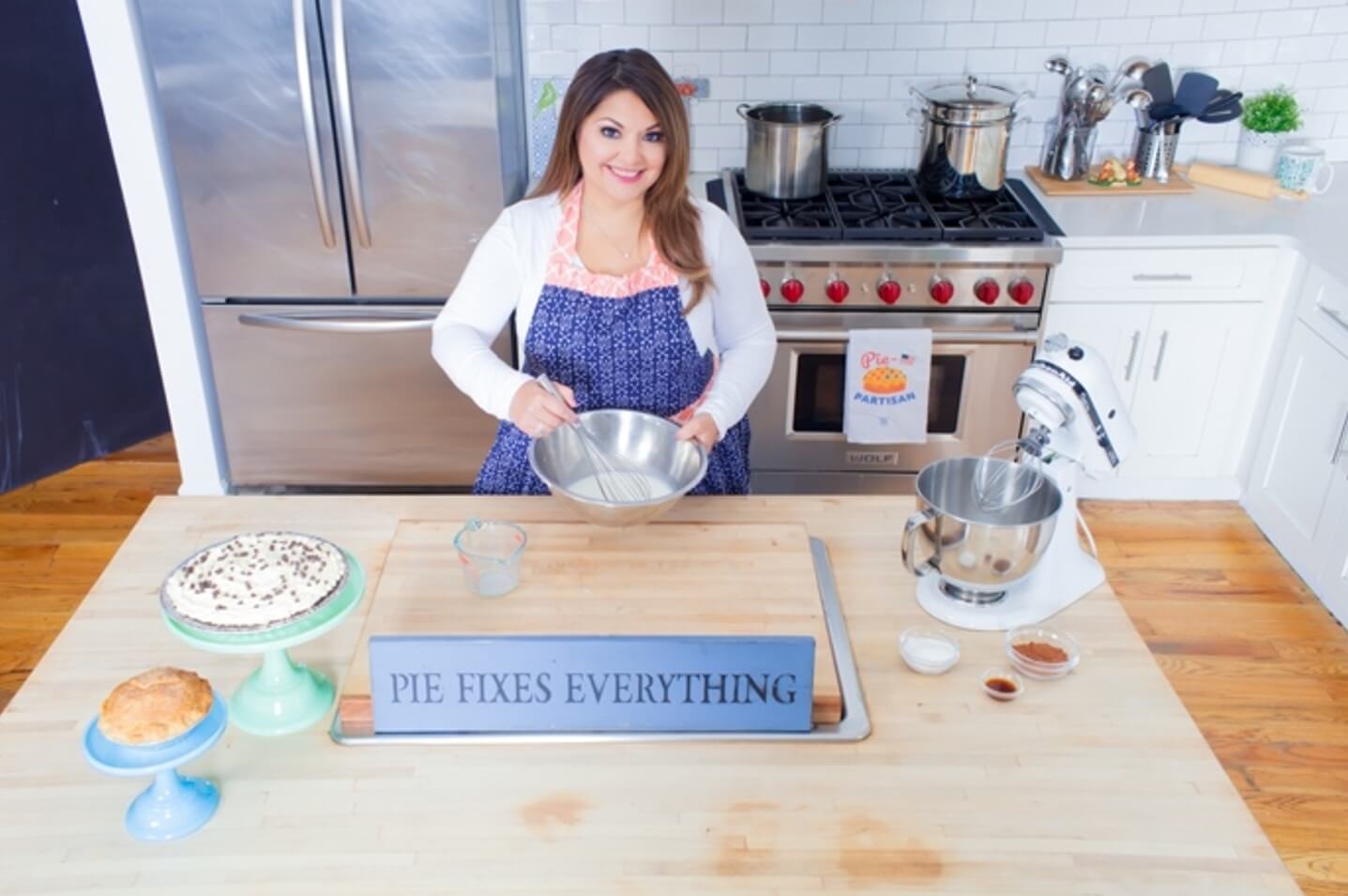 Capri S. Cafaro will release her debut cookbook "United We Eat" in July. The book features recipes from some of America's most admired political leaders.
"We are in a time rife with division. It is in times like these when it is most important to remember what can bring us together," explains Cafaro. "I have always believed a good meal or a sweet treat can warm all of our hearts and remind us of the kindness and community spirit that makes us Americans."
United We Eat features firsthand accounts from politicians about memorable meals they've shared with political rivals that set the table for compromise. In one such story, former Sen. Alfonse D'Amato (R-NY) recalls in 1981, while serving his first term as a U.S. Senator, meeting his Senate colleague Pat Moynihan, a fellow New Yorker. As a Democrat, Moynihan's views naturally differed from D'Amato's, and they initially treated each other with a wary, distant respect. That changed over a meal—or more accurately, over several meals. The two first came together for an introductory lunch at Moynihan's favorite New York haunt, The Pierre Hotel. As lunch stretched into late afternoon, the senators found themselves reaching past their differences to form a bond that would blossom into a great personal friendship. The friendship was sealed when Moynihan joined D'Amato at his Senate office, where his mother's famous lasagna was served. With each lunch came the renewed belief that breaking bread is the best way to find common ground. As D'Amato puts it, "We sure could use more of that in politics today. I'm sure Pat would agree, especially over a plate of lasagna and a nice Chianti!"
The easy-to-follow recipes in United We Eat are designed for home chefs and feature favorites from all 50 states like Rep. Don Young's (R) Alaskan Halibut Bake, former Democratic National Committee Chair and Fox News Contributor Donna Brazile's authentic Louisiana Gumbo, Pride of Maryland Crab Cakes from former TV journalist and Maryland Democratic Party Chairwoman Kathleen Matthews and Alabama Gov. Kay Ivey's (R) Camden Gooey Cake.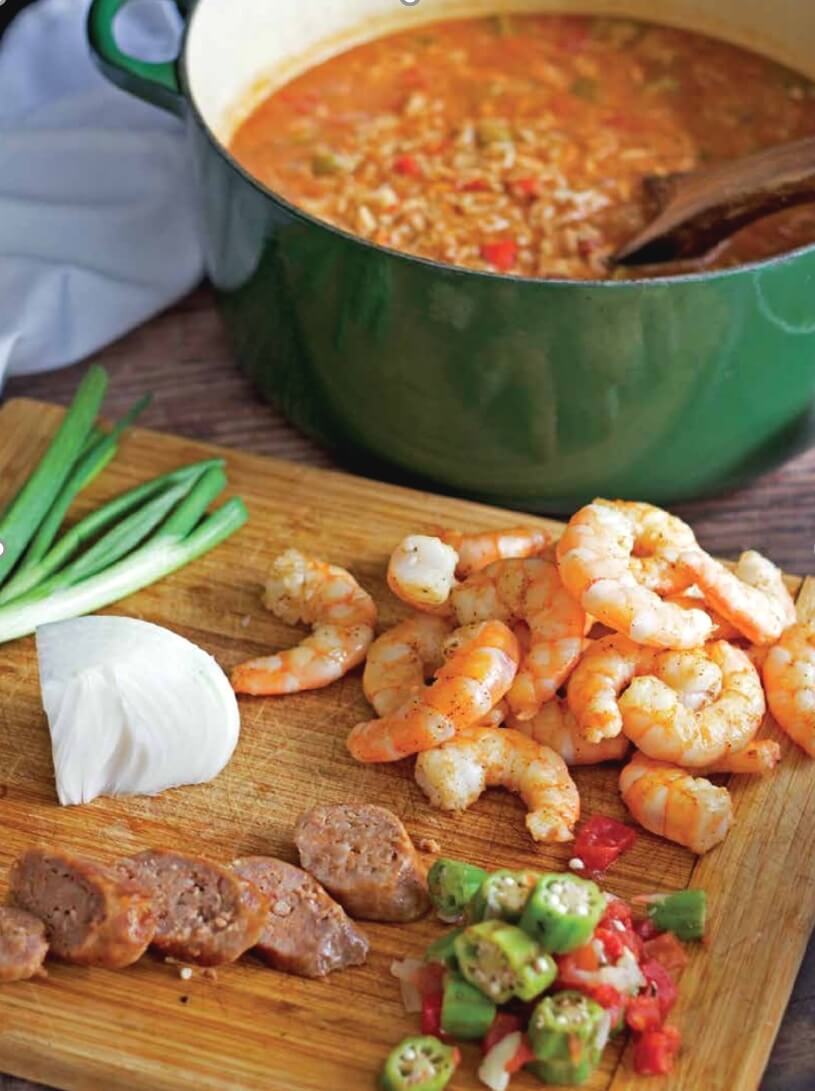 "United We Eat" will feature 50 recipes representing each state including Donna Brazile's Louisiana Gumbo.
In addition to the United We Eat recipe contributors, Cafaro adapted a selection of the featured dishes in the book to be symbolic of the state's they represent, including Idaho's Ice Cream "Baked Potato" with Candied Bacon, New Jersey's Trenton Tomato Pie and Mississippi's Grilled Gulf Shrimp Skewers with Comeback Sauce.
The hardcover edition of United We Eat (Story Farm, $30) will be available nationwide on July 4, 2020 via Amazon. Pre-sales for the United We Eat Kindle e-book are currently underway here.
A flipbook preview of the book is available here.
For more information visit: www.unitedweeat.com.
Capri S. Cafaro Bio
Capri S. Cafaro is a Midwestern girl at heart. A native of Ohio, she served in state government for a decade where she focused her work on health care and the needs of the vulnerable. When she was not working on legislation in the statehouse, she was baking for family and friends at home. She often combined these facets of her life, making pies for her colleagues across the aisle as they worked together on important legislation, such as Ohio's Medicaid reform law.
After term limits brought her time in the Ohio Senate to a close, Capri began teaching public policy at the university level. She brings her health policy expertise to academia as an Executive in Residence at American University in Washington DC. She also holds visiting fellowships at the London School of Economics and the University of Toronto.
Capri is a frequent political commentator on cable news outlets, such as Fox News, where she has regularly appeared on such shows as Outnumbered, Fox & Friends and The Five. She also frequently provides commentary for international networks such as BBC, Sky News, ITV (UK), CBC (Canada) and France 24.
With government in the rearview, Capri now has more time to spend on her culinary passions. Capri believes food is the common denominator that brings us all together and the ingredient that can tell our nation's story without words. She has written about food, culture and travel for outlets such as FoodNetwork.com, TravelForFoodHub.com, FoxNews.com and often brings her baking skills to TV audiences across the country. Capri is the host of Eat Your Heartland Out, a forthcoming show on the Heritage Radio Network highlighting the foodways of the American Midwest.
For media inquiries, contact:
Bo Morris
Story Farm
407.808.3310
BoMorris@Story-Farm.com
Or
Sara Pokorny
The Lisa Ekus Group, LLC
413.247.9325
Sara@LisaEkus.com